WHY SHOULD I BUY a mobile home ?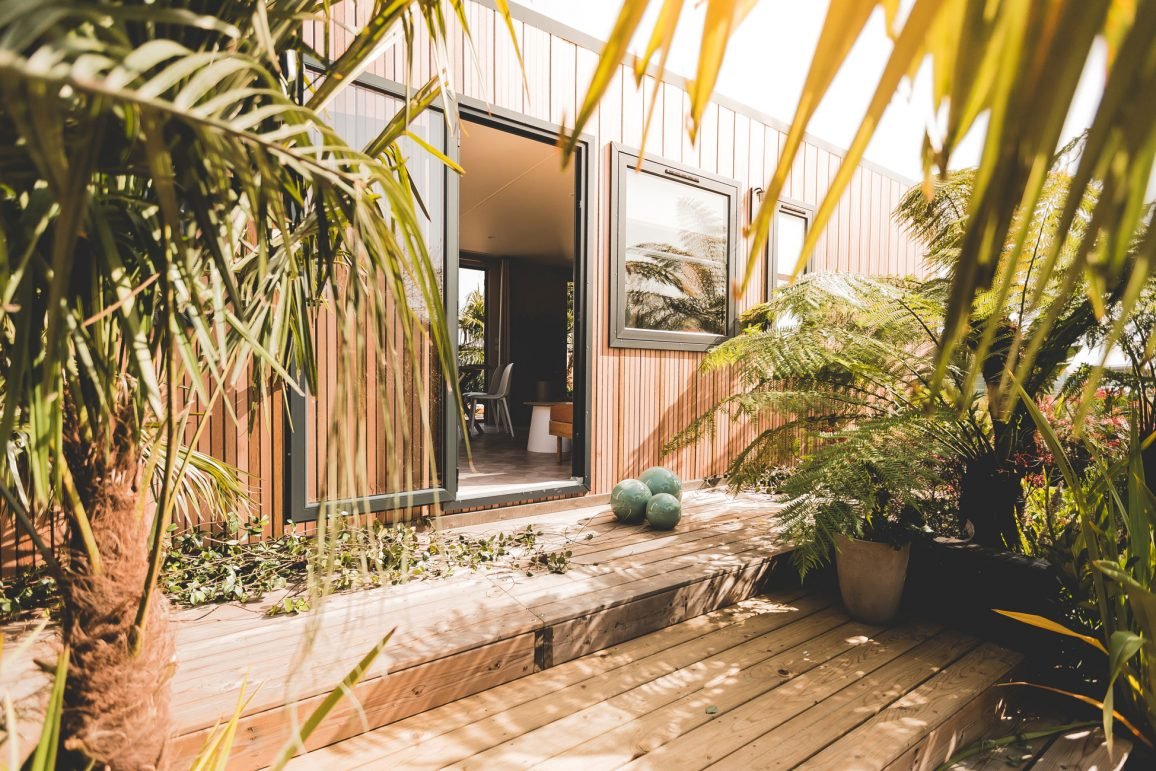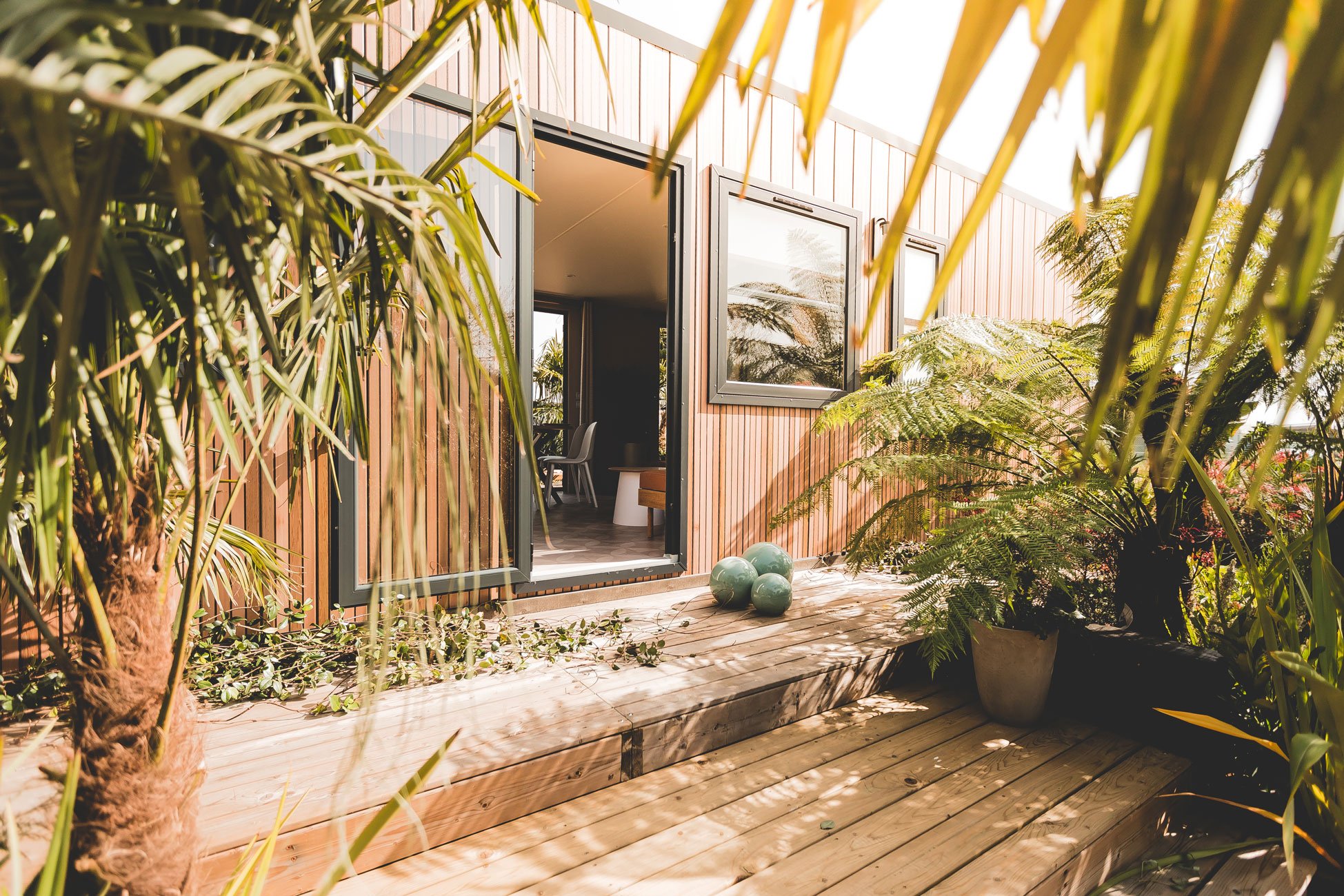 It is the most cost-effective and all-encompassing way of having a second home and a whole range of activities and facilities all year round, for weekends, holidays or retirement.
Owning a mobile home (or a mobile leisure residence) means having comfortable, fully equipped, turnkey accommodation, but above all, it means you can enjoy a friendly environment in the heart of nature. Additionally, you, your family and guests can enjoy all of the campsite's leisure activities and amenities. Finally, you don't have to worry about security. You mobile home is installed on a completely safe and secure campsite.
1/ A MOBILE RESIDENCE WITH ALL THE MOD CONS FROM €29,000 TO €60,000
Buying a mobile leisure residence (the official name for a mobile home) means buying a 20 to 40m² residence (the legal maximum) with 2 or 3 rooms, fully equipped and ready to use. It is entirely manufactured and pre-equipped in the factory, with furniture, sofa, bedding, shower room, toilet, fitted kitchen and appliances. All the mod cons are already waiting for you. Buying a mobile home offers a 100% pleasurable return on investment, with few limitations. Perfect ergonomics make clever use of space for maximum comfort. No heavy lifting and minimal maintenance and cleaning.
Owning a mobile home means owning a leisure residence that is available at the drop of a hat. Recharge your batteries for a weekend, a week or even an entire month. Every stay offers relaxation, leisure and the chance to unwind at an unbeatable price!
*Average prices ex-works observed among sales outlets.
2/ A FRIENDLY ENVIRONMENT IN THE HEART OF NATURE
Your mobile home must be installed on a campsite. It is an exclusive setting for weekends and holidays in nature. You can enjoy the great outdoors and share memorable moments and good times with friends, children and grandchildren. Your mobile home will be a hub for get-togethers and social events, with the patio taking centre stage for fun times.
3/ A RANGE OF LEISURE ACTIVITIES AND FACILITIES
Owning a mobile home on a campsite also means choosing an unrivalled leisure environment. Campsites are where people go on holiday and to relax, and offer permanent entertainment and activities. You and your family can also enjoy the campsite's numerous leisure facilities, including swimming pool or water park (sometimes with slides, jacuzzi or whirlpool) sports grounds (tennis, football, volleyball, boules, etc.), playground and children's clubs. Every campsite is unique and will have different facilities and services. Choose the one that suits your interests and expectations.
4/ SECURITY AND MAINTENANCE BY PROFESSIONALS
Your host campsite will guarantee a level of security and maintenance of the essential communal areas. Your mobile home will be monitored in a controlled environment so you can put your mind at ease and enjoy your free time to the max. The campsite staff are at your disposal to respond to your needs.