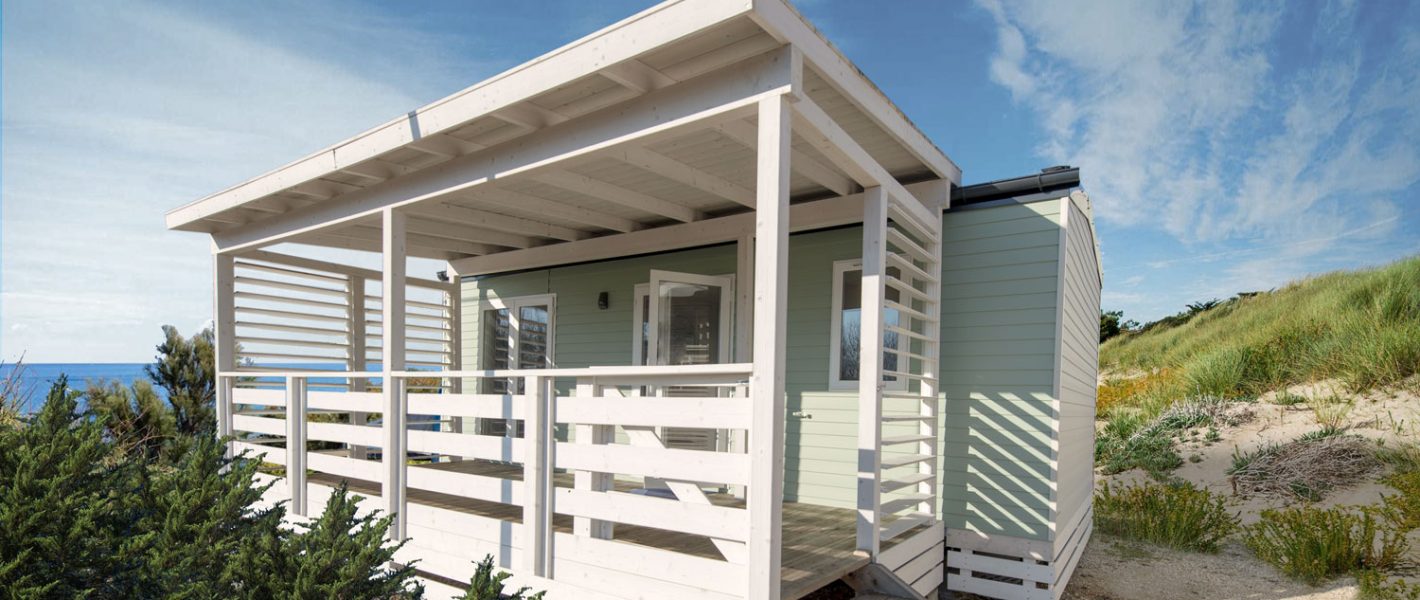 Classico range
Mobil-home

Classico range

The BHI CLASSICO models offer a welcoming aesthetic that is also fresh and modern. The internal spaces are organised in a functional and efficient manner. Everything
you need is to hand so you can spend your holiday in a practical and optimally-managed space. The exterior is adapted to the camp-site style and the surrounding natural environment thanks to the range of upholstery in both natural and elegant tones. To sum up, the CLASSICO series models combine functional spaces with compact dimensions that suit all types of terrain, even when it is really steep.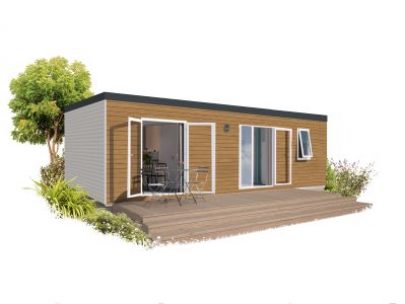 Appliances
A fresh & modern interior
Appliances as indicated
Living area
Polyvinyl sofa with optional additional space for bed
TV bracket and wiring
Stainless steel sink
Built-in hood
Microwave unit
White gas hob
Hydropower gas boiler with external access
Electric power sockets
Blackout blind and mosquito net for the living room windows and canvas blind for the kitchen window
Bedrooms
• Blackout blind
• Bedside tables
Bathroom
• Easy Clean bathroom
• Air-conditioning
• Bidet option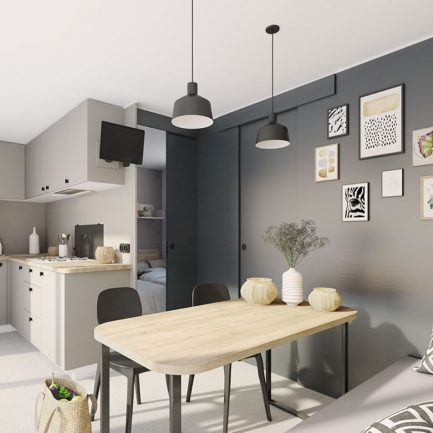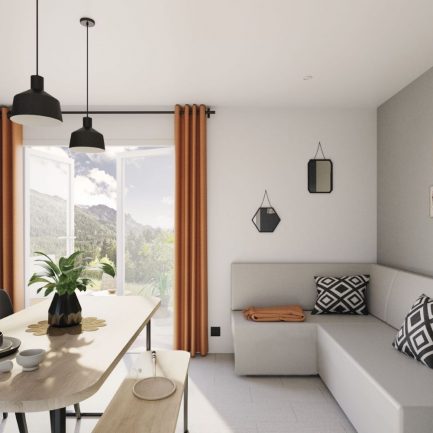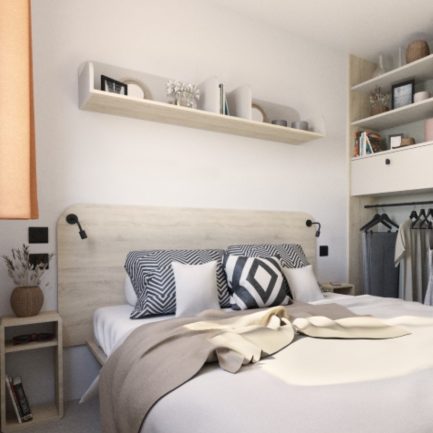 Classico range mobile homes
Models
12 CLASSICO mobile homes with one to three bedrooms, equipped with one to two shower rooms. Includes an adapted model for people with reduced mobility.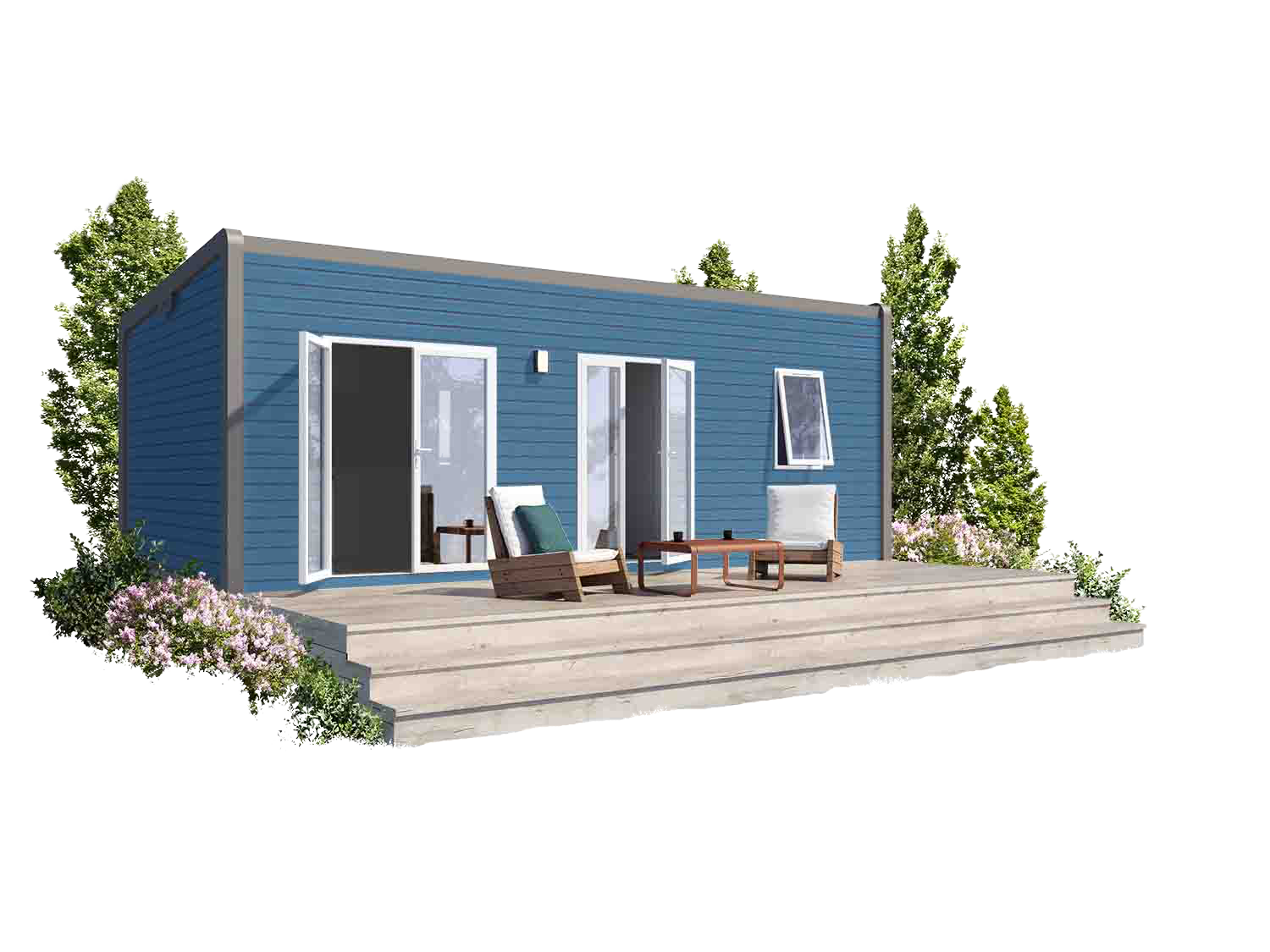 Super-Mercure-Riviera_2C1B_Classico
Choose your cladding colour
Choose your cladding colour
Choose your cladding colour
Choose your cladding colour